BANKLESS TIMES|Electroneum is a cryptocurrency you can actually use
Take plenty of smart planning, add in a dash of good fortune and finish it off with the wisdom of knowing when to make a key pivot and you have Electroneum's recipe for success.
20 October 2020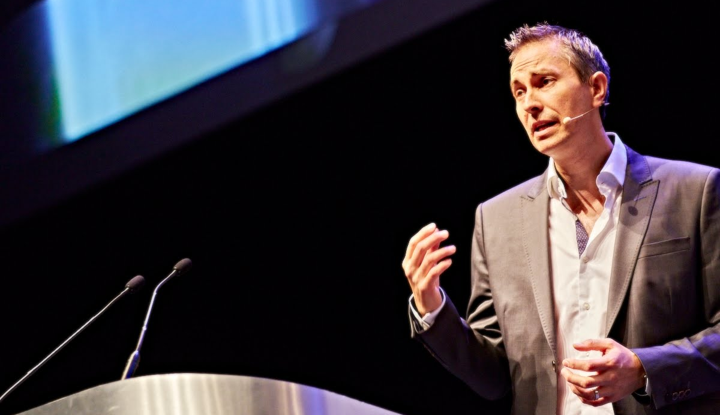 By Tony Zerucha / Published by Bankless Times
Billed as a cryptocurrency with real-world usage, Electroneum has cracked the nut of making cryptocurrency useful for everyday people.
CEO Richard Ells is well-versed in the digital realm. He founded a digital agency and developed back-end software used by some of the world's best-known brands. Mr. Ells also mined some cryptocurrency and has been following the sector since 2013.
It did not take Mr. Ells long to see threats to cryptocurrency's scalability.
"It was… technical and I knew it would never catch on unless it was made considerably less technical," Mr. Ells said.
He gathered a group of co-workers together to investigate the technology and develop use cases. They needed capital to proceed and while the group could have taken the normal VC route, it was at the peak of the ICO craze and Electroneum quickly raised $40 million before capping the raise.
A few factors quickly put Electroneum on the path to success, Mr. Ells explained. They developed instant payment capability based on a concept called proof of responsibility that greatly reduced the amount of electricity expended. Then came a simpler numerical system of two decimal places instead of eight.
The team also brought on more than 500 mobile operators, which allowed users to buy air time or data directly from the app with ETN which brought instant functionality to people in more than 140 countries.
Street vendors could be safely paid without handling cash while others could top up accounts right on their devices. Also on its way are medicine, construction material, television and utility capability.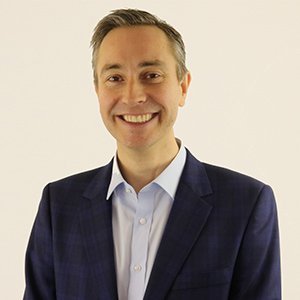 Richard Ells
This benefit to the unbanked was not Mr. Ells' original aim, he admitted. Electroneum initially focused on the computer gaming market, where he saw strong growth potential. But as the data began coming in he saw some exciting trends.
"We launched the app and we realized when we looked at user IP addresses that there was massive interest in the developing world," Mr. Ells recalled. "It makes total sense. We created a digital payment system that circumvents the banking industry for a bunch of people who really need to circumvent the banking industry."
Electroneum focused exclusively on serving the unbanked and underbanked and are being rewarded for the pivot with significant viral growth across the developing world. As pockets of people in specific communities grow, ETN begins to circulate. Attracted by its simplicity, more seek it out.
To grow those groups, Electroneum envisioned working with freelancing platforms known in the developing world. While there was interest, it often stopped at the legal department. So Electroneum started their own.
Within two years, AnyTask has attracted 17,000 workers to the platform, and just as importantly they have rejected 25,000 tasks to maintain a high quality level. Those selling tasks on the site do not pay fees (the six per cent fee is covered by the hiring person) and they do not need a bank account.
The next strength of the platform is its payment utility, where fiat payments can be accepted on the front end with ETN paid out on the other. Electroneum employs a standard Stripe integration that is linked through an OTC desk which distributes ETN. That solves the issue of making cryptocurrency simple to use in the community, an issue most developers struggle with.
Electroneum had early growth success by securing access to lists which allowed them to attract 4.8 million accounts where email campaigns regularly generate a 15 per cent open rate. Those customers seem happy with the six per cent fee, which is a fraction of the rate charged by competitors, Mr. Ells said.
"It's an affordable amount and no one seems to mind it," he concluded.
---
Recent Electroneum news
Blockchain for Europe welcomes Electroneum as tenth member
The chair of the very select group that includes Binance and Ripple said Electroneum's goal for financial inclusion has caught the attention of many crypto and blockchain experts around the world
Electroneum is now the tenth member of Blockchain for Europe, an industry organization focusing on blockchain promotion and education to help the EU remain at the global forefront of blockchain innovation.
The award-winning crypto project now shares a privileged place amongst the membership – one of the most respected in Europe – along with Blockseed, Binance, Fetch.ai, Ripple, and Block.one.
Maria Minaricova, Blockchain For Europe's Board chairperson, congratulated Electroneum.
"We have high expectations for 

Electroneum

 as a member given its record as a well-established company led by a highly professional team with a goal of financial inclusion that has caught the attention of many crypto and blockchain experts around the world," Ms. Minaricova said.
"We are very pleased that they will join our other dedicated members in seeking to advance blockchain technology applications in Europe," she added.
As a trade association, Blockchain for Europe ensures blockchain companies can speak with a unified voice to effectively and positively influence policymaking at the EU level.
"We proactively contribute to the regulatory debate by supporting European decision-makers in their goal to make blockchain technology a success," the association states on their 

website

.
"It's a great honor to join such an important group of blockchain firms in their mission to ensure that new rules and regulations do not stifle innovation in the space," Mr. Ells said. "We look forward to playing our part in helping European authorities and lawmakers better understand the important technological advances blockchain enables."
The group is currently contributing to ongoing discussions about a digital Euro and the proposed EU framework for markets in crypto-assets as well as on other relevant regulatory issues.
As the association grows, it intends to expand into areas such as self-sovereign identity, digital taxation, IoT, and governance.
Probit makes Electroneum's ETN available to its 800K active monthly users worldwide
ProBit is a top three South Korean crypto exchange where ETN pairings with BTC, USDT, and the Korean have been available to the Electroneum community since October 15.
Electroneum's utility token ETN is now available to a world of new crypto enthusiasts on ProBit, a top 80 crypto exchange on CoinMarketCap with a daily trading volume of nearly $75 million.
"Electroneum has been redefining cross border payments and transfers for years, making inaccessible finance accessible to all," said Ronald Chan, CEO of Probit Global. "ProBit Exchange is excited to have Electroneum take part in ProBit Exclusive. I am positive that the ProBit community will be accepting of Electoneum, and all it has done to disrupt and improve the status quo."
Electroneum's presence on the top-three South Korean exchange instantly makes ETN available to more than 800,000 active monthly users. ProBit has included ETN pairings with BTC, USDT, and ​ KRW, the South Korean won.
"We are very pleased to be on ProBit as it will help expand our presence in South Korean and many other countries," said Electroneum head of corporate partnerships Chris Norris. "With more than 4 million registered users worldwide, 

Electroneum continues to grow

 every day. Electroneum is committed to making ETN more easily accessible to all our users. That means we will see ETN present in many more exchanges and more countries in the coming months."
The Electroneum token is now available to crypto enthusiasts globally at more than 20 crypto exchange platforms, including Huobi Global, Kucoin, Biki, Liquid, CoinDCX, HitBTC, and CoinBene.

​​
​