BE[IN]CRYPTO|Electroneum Pushes For Mass Adoption (At Least In the Developing World)
The Electroneum team went to Mobile World Congress 2019 (MWC19) in Barcelona on Feb 25-28. The event was reportedly a success for the altcoin project
14 March 2019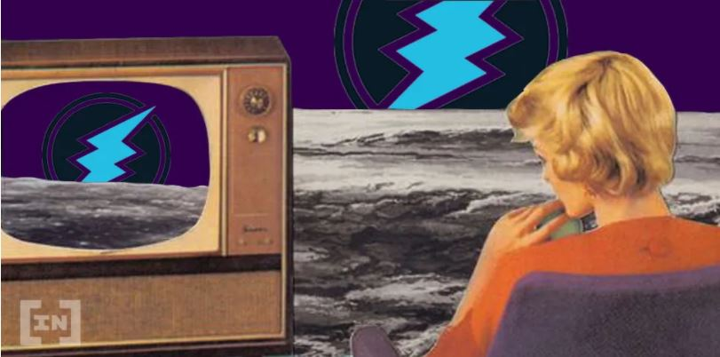 By Татьяна Чепкова / Updated by Dani Polo / Published by BE[IN]CRYPTO
Launched in 2017, the British startup positions itself as a mobile-friendly cryptocurrency ecosystem that fosters mass adoption and targets the unbanked population of the world. Electroneum's blockchain is based on the Monero (XMR) protocol. As such, it has some privacy features — though they are not touted as the main competitive advantage of the project.
By participating in MWC19, a show for the mobile and telecommunication industry, Electroneum promoted the synergy between mobile innovations and cutting-edge blockchain technology.
During the event, Electroneum's team announced its partnership deal with South African financial service provider and virtual mobile operator Unlimited.
Jointly, they will allow people to use their smartphones to send, receive, transfer, and earn cryptocurrency. No bank account is required — only a mobile phone. This feature may prove to be very useful to those who do not have access to banking services.
Discussing the outcomes of the show, Electroneum's CEO Richard Ells said that this partnership offers mutual benefits and helps promote Electroneum's vision. "The deal that we struck in South Africa with the Unlimited has opened up huge doors for us as well in terms of our credibility and belief in what we are actually trying to do," he said in the follow-up video.
According to Ells, Electroneum is about to make new deals in South Africa after its successful presentation on the show.
The team also launched its brand new affordable smartphone, Electroneum M1, with a price tag of $80. The device has two slots for 4G SIMs, two cameras, and 8 Gb of storage.
Apart from a standard set of smartphone features, it allows users to mine cryptocurrency on the go. The developers claim that users will be able to earn up to $3 per month in ETN and spend them to buy mobile traffic and other online goods from partner companies.
The team has shipped batches of M1 to South Africa and is now trying to get the device to Amazon's marketplace. However, at this stage, the phone is not available to the public. Still, Electroneum's CEO noted that the key focus of the project is the cryptocurrency's mass adoption.
---
Татьяна Чепкова: Financial translator, financial market observer, analyst and an editor with vast work experience in financial and cryptocurrency media outlets in Russia and abroad. For over ten years worked as a financial translator and content creator for Russian and international financial companies and media outlets, including Profinance Service, Saxo Bank, and Finance Magnates. Writing about cryptocurrency and blockchain industry on a daily basis since 2017. Love to stay on top of things and have a personal opinion about everything, but always try to follow the principles of objective reporting.