CRYPTO NEWS FLASH|Electroneum facilitates financial access in developing countries – Freelance platform registers first sales
Electroneum CEO reveals company's efforts to provide financial access to developing countries. Electroneum's AnyTask Platform for freelancers records 250 sales in its first month
28 February 2020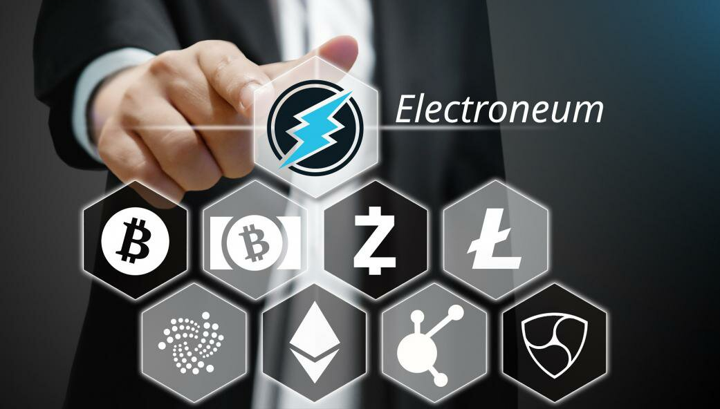 By Reynaldo / Published by Crypto News Flash
In a recent interview with BlockTV, Electroneum's CEO gives an overview of the company's achievements and objectives. Richard Ellis, also founder of Electroneum, stated that the company is focused on expanding access to the financial system to developing countries.
One of the company's focuses is Nigeria. According to Ellis, improving access to electricity in Nigeria is a key focus for the company.
Electroneum allows people who do not have access to a bank to use the Electroneum network to pay their bills and "keep the lights on". Ellis said the company will contact global service companies to promote this billing method.
Referring to the stagnation in Electroneum's trading volume, Ellis stated that the company is not involved in the market manipulation seen in the top 100 cryptocurrencies. Ellis said:
Many of them (the top 100 cryptocurrencies) will have more trading volume in one day than their total market capitalization. Something like 300% more than their total market capitalization. There are a lot of games being played, there is a lot of market manipulation going on.
Electroneum's CEO also gave relevance to keeping the company within international regulations. Therefore, Ellis said they are not interested in taking any action that might cause them problems. Ellis said that from 2021, Electroneum will be a Fintech company 100% regulated by the FCI (Fédération Cynologique Internationale) laws of the United Kingdom.
On the other hand, Ellis said that Electroneum expects to see significant growth in the Asian market through its cooperations in the region. One of the most significant was announced in early February with Cambodia-based telecommunications company Cellcard. Through the cooperation, users in the country will be able to use the ETN app to top up their cell phones and earn rewards with Electroneum's native token.
Electroneum's AnyTask registers first sales
Ellis also spoke about the progress of the decentralized market for freelancers, AnyTask. The platform was launched in late 2019 with the intention of attracting freelancers worldwide. AnyTask is an alternative that competes with traditional platforms such as Fiver and Upwork. However, unlike its competition, AnyTask does not charge its users any fees and does not require them to have a bank account.
To use the platform, users will be able to change fiat money to Electroneum's native token (ETN). After a successful sale, the funds in ETN will be deposited in the freelancer's wallet. According to Ellis, the platform registers more than 100,000 active users.
In addition, Ellis says the platform has completed 250 sales in its first month and the company will be able to provide more accurate statistics soon. AnyTask is also part of the company's efforts to bring users who do not have access to the traditional financial system into a business platform with global reach:
(With AnyTask) we are trying to attract the unbanked and empower the unbanked to increase their prosperity, it would be unfair to take away their money, their value.
---
Reynaldo Marquez has closely followed the growth of Bitcoin and blockchain technology since 2016. He has since worked as a columnist on crypto coins covering advances, falls, and rises in the market, bifurcations, and developments. He believes that crypto coins and blockchain technology will have a great positive impact on people's lives.