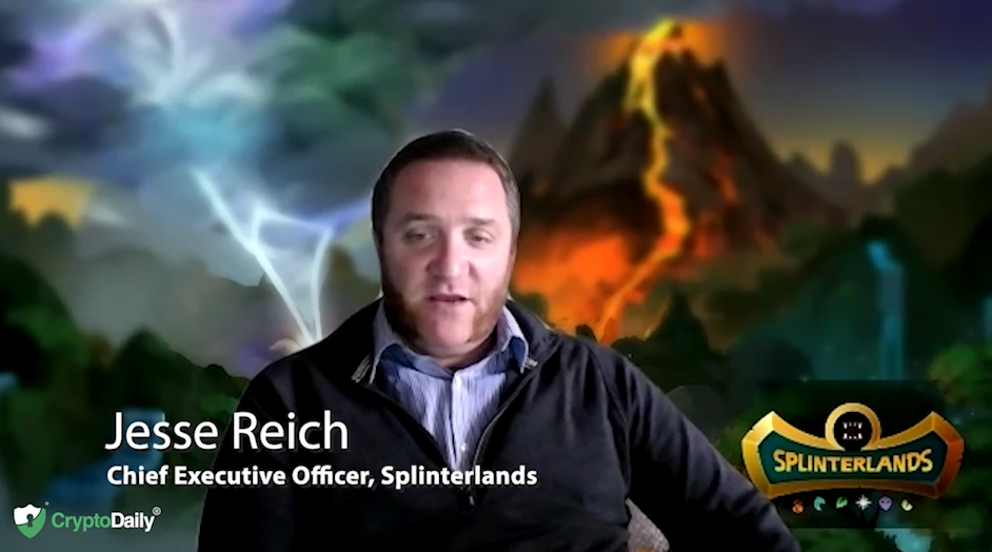 CRYPTO DAILY|Splinterland's Gamified DeFi Model Might Just Be The Trojan Horse That Crypto Adoption Needs
CEO Jesse Reich explains in the video interview with Marcus Henry why he decided to add Electroneum to his game's list of payment options
By Marcus Henry / Published by Crypto Daily
For many years, the cryptocurrency industry has been building frantically behind the scenes. Networks, infrastructure, code, governance and culture have all developed around this emerging financial instrument that give hope to a more inclusive financial future.
But to those outside of the groups working to develop these cryptocurrency projects, it is uncertain just how this technology will take foot within the global economy and if the utility will ever be realized on a full scale in our lifetime.
With the continued expansion and innovation within the crypto space, however, more use-cases are being tested out by the day in ways that the average person can understand and implement. Splinterlands, an online fantasy card game company reminiscent of "Magic The Gathering" and "World of Warcraft," has developed an ingenious new crypto-powered business model that aims to be a Trojan Horse for enabling crypto adoption.
I recently interviewed Splinterlands CEO, Jesse Reich on Splinterlands' business model. We discuss Jesse's move from being a Chemistry professor, to quitting his job to start Splinterlands. He gets into how the game works, and it's primary mission of getting people more involved in cryptocurrency.
We also discuss how Venezuelans are earning more money playing the game than local doctors make, and the importance of accepting cryptocurrencies on its platform like Electroneum, which serves a similar mission to help the unbanked elevate their circumstances. Check out the interview below and be sure to let me know what you think on Twitter @MarcusHenryHODL.