TRADER COBB|Electroneum is Alive and Well; Richard Ells at the CC Forum London 2019
4 November 2019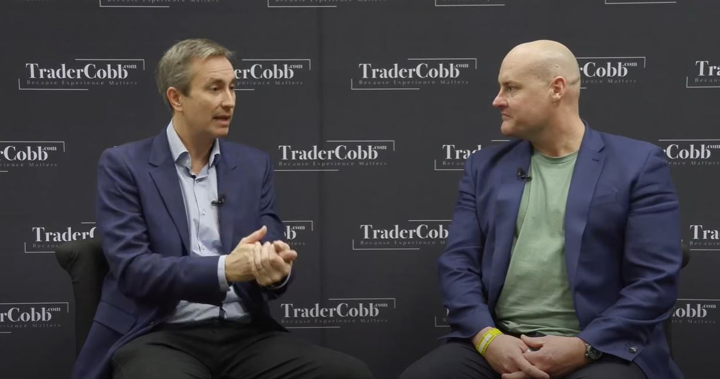 By Craig Cobb / Posted by Trader Cobb
Richard Ells is CEO of Electroneum! I caught up with him at the CC Forum in London for a quick chat about some exciting plans for the future and why Electroneum is a token worth hanging on to!
The CEO explains Electroneum to Craig Cobb, the crypto expert from Australia.
Craig claims to have heard of Electroneum. "You've been around for quite a while and I've heard of Electroneum on plenty of occasions. You have a lot of fans out there, you have a big community."
Trader Cobb asked Richard to explain what the UK-based crypto startup's been doing. One of the first things Ells did was mention how easy it is to use Electroneum and the fact that it has NGOs as blockchain transaction validators.
He also spoke of AnyTask and how people in developing countries can benefit from the global freelance platform, which is free to use for freelancers and does not require them to have a bank account. Buyers are fully protected and their satisfaction guaranteed.
​​
​ℹFor more information about Electroneum, visit their website https://electroneum.com/.